We've added several new updates to the app to improve the coaching experience.
[Please note: To keep up with future updates, click What's New (top nav) when logged in to the app online.]
Planned Versus Completed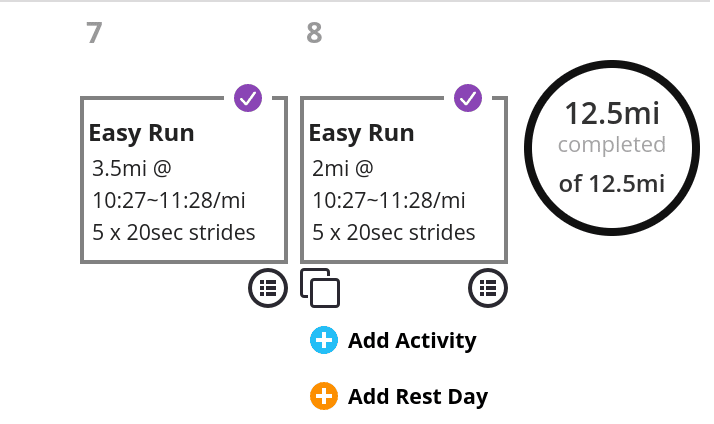 This feature is now available on the web. At the end of each week you'll see new UI displaying planned and completed mileage to help athletes and coaches track progress.
Manually Upload GPS Files
Athletes can now upload GPS files (.fit, .tcx, .gpx) from any device by manually uploading one of two ways:
Click the three dots above the calendar to upload more than one file
Click the three dots after selecting a workout to upload .fit to one workout
Show Next/Previous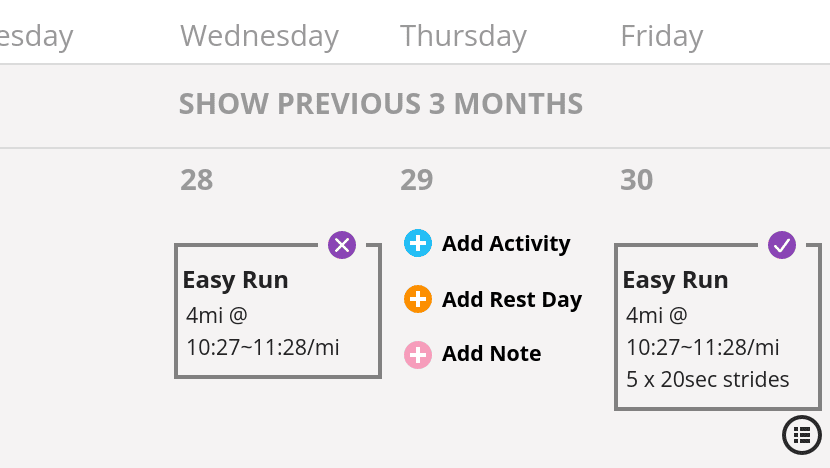 The monthly calendar view now offers Show Previous 3 Months and Show Next 3 Months. Instead of paging month to month, these options allow you to quickly expand the calendar backwards and/or forwards by three months so you can easily scroll through and view a larger picture of your training.
Last Scheduled Workout (Coach only)
If you navigate to My Athletes you'll notice this new column which displays the last date your athlete has scheduled training on their calendar. If you're managing multiple athletes at once this feature can help ensure your athletes always have scheduled training on their calendars.
Reply To Email Notifications
If your preferences are set to receive email notifications when your athletes or your coach makes updates you now have the ability to click reply and respond directly by email.
If you have any questions, enhancement requests or would like to set up a consult with our product team, please email us at [email protected].