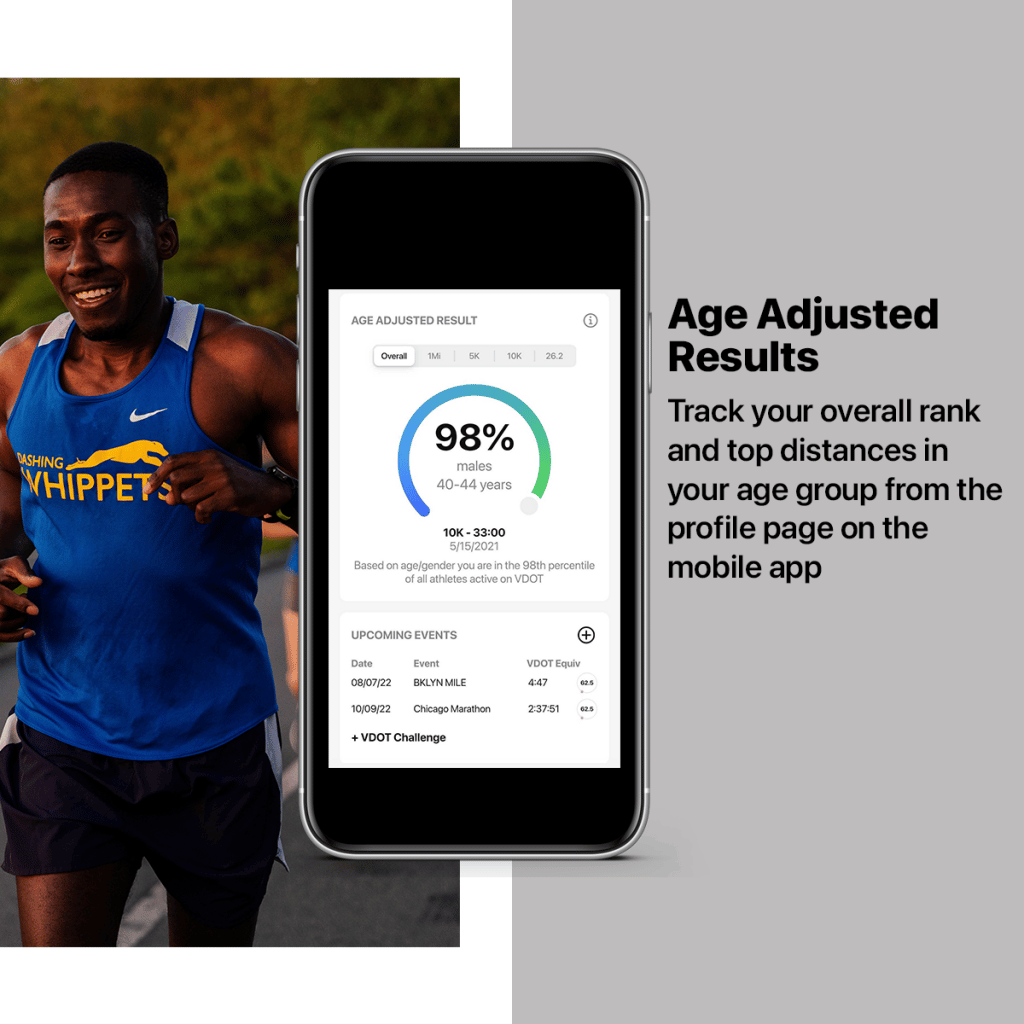 As part of our efforts to motivate athletes through data and stats we've recently added Age Group Rank.
In just the past seven months we've seen close to 50k race results on V.O2. Now, when you add a race result to your calendar you can see where that result lands in your age group amongst the V.O2 community. If you haven't been recording all of your past race results go ahead and add them to update your ranking.
Tracking Your Age Rank
When you add a race result to your calendar the app will calculate your age rank % below your result (top left). Keep in mind as new results get added your rank will update accordingly. Navigate to your profile page to keep track of your overall top performance in your age group and up to your next four best distances (top right).
Top 3 Medals
Reach top 3 in your age group and earn your medal!
[Please note: For those not interested or motivated by rankings we also offer the ability to turn this feature off in your Settings. (Navigate to More…, click Settings, click Update Profile, scroll down to VDOT Rankings to turn off).]
Don't have an account on V.O2? Set up your training calendar here and see how your performances stack up against the competition in your age group.