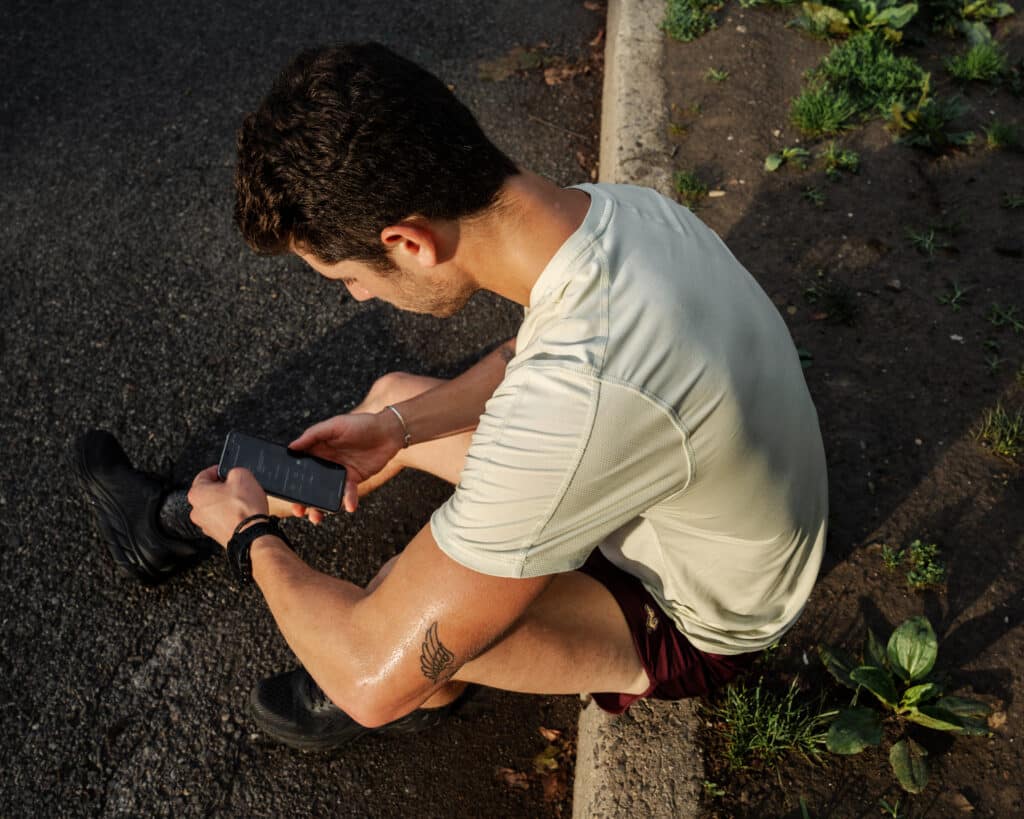 General
What is VDOT?
VDOT is a score that represents your current running fitness and determines what intensities you need to train at to improve performance.
Does it work for anyone?
VDOT is a proven scientific method that helps runners of all levels improve because it's based on human physiology.
How does VDOT make me a faster runner?
The VDOT coaching methodology is most effective because the training paces are designed to help each individual achieve the maximum benefit from every workout and at the lowest possible risk.
Training
How do I know if I'm training at the right VDOT?
Ideally, every athlete is using a recent race result that accurately represents their current fitness. If you don't have a recent race result then you can estimate a finish time at a distance of your choice based on your current fitness. If you can't estimate the third best way to update your VDOT properly is by entering what your typical pace is when running Easy or conversationally. A good sign or indicator that you're training at the proper VDOT is if your Quality sessions or harder workouts don't feel too hard or too easy.
Should I be training at the VDOT Equivalent of my current fitness or my goal race pace?
VDOT is based on physiological principles and to improve at a safe rate you must train at the level of your current fitness, ideally determined by a recent race or time trial.
If I have results from a HRmax, lactate threshold, VO2max test, how can I utilize this data in conjunction with VDOT?
Remember, VDOT is not the same as VO2max. Runners with identical VO2max values may have different race results due to other factors such as running economy, biomechanics, and mental toughness, etc. If you have an accurate read on HRmax and LT then you use that to confirm you're training at the right VDOT. For instance, your Threshold pace should be roughly 90% of your HRmax.
Does your VDOT update based on training?
Your VDOT/training paces will only update after you save a race result on your calendar or by manualing updating on the app. The app does not update or adapt your training based on workouts to help prevent overtraining.
Why do I score higher VDOTs for shorter distances?
VDOT equivalent performances are meant to illustrate the physiological equivalence between different race distances/results. Some athletes are stronger at shorter distances and some are stronger at longer distance events. VDOT can help identify where you are strongest and how you might address the gap in your VDOT scores as the race distance goes up or down. Keep in mind weather, race course terrain and your mental approach will all have larger impacts on your performance the longer the race.
What do Easy, Marathon, Threshold, Interval and Repetition mean?
See training video explanations here.
Can I train at other intensities besides VDOT paces?
Only coaches on V.O2 currently have the ability to create custom paces by a % of max or create race pages (e.g. Half Marathon pace).
What should I do if my training paces feel too fast or slow?
VDOT is designed to give you the maximum benefit for the least amount of stress on your body. In order to achieve the maximum physiological benefit of each type of workout you must be training at the right VDOT/paces at all times.
In order to do that you must train at the level of your current fitness, not your goal fitness. When training at the right VDOT, Easy pace should always feel very EASY or conversational. Quality sessions should always feel hard but doable. If paces ever feel too slow or too fast you should update your VDOT by entering a recent race result on your calendar or estimating your current fitness as a race result.
Features
How do I adjust my VDOT score/training paces?
Click your VDOT score (top right) to adjust by: Entering a race result, estimating a race result, entering your easy pace or updating manually.
What do the colors associated with each VDOT value represent?
The VDOT levels were designed by Dr. Jack Daniels to give runners recognition for improving their VDOT or fitness level. There are 10 levels starting at White (Beginner) all the way up to Gold (Professional). All colors/levels are age-graded based on Dr. Daniels' data. He categorizes the levels as follows: 1-3 (Novice), 4-6 (Pretty Darn Good), 7-8 (Sub-Elite), 9-10 (Elite).
Can I move workouts on my calendar?
Currently, you can move one activity at a time by selecting a new date on the mobile app and web or using vdoto2.com you can also click to drag and drop. These changes will sync to your mobile calendar.
Can I copy a workout?
You can clone a workout and move it to another date on the web-version only at vdoto2.com. Hover your cursor over the workout on the monthly view of the calendar then click the "clone" icon (overlapping squares) at the bottom left of the workout. Any changes on the web-version of your calendar will sync to the mobile app.
Can I print my calendar?
Online at vdoto2.com you can print your calendar by clicking the "Printer" icon above your calendar (top right) and then save your training as a PDF document by week, month or custom date range.
Syncing GPS
Does the app synch with a fitness tracker/wearable?
Currently, the app imports GPS from Coros, Garmin and Strava. V.O2 also exports directly to Coros and Garmin watches. We do not sync with any other trackers at this time. Any other GPS watch data can be imported by connecting via Strava.
Can I sync training to my watch?
If you have a Coros or Garmin watch you can now sync training automatically and directly to your watch. These options are available under your Preferences online at vdoto2.com or the Settings area on the mobile app.
How can my coach see my GPS data if I don't have a Garmin watch?
Create a Strava account and then enter your Strava credentials in the V.O2 settings area.
Settings
Can I change the calendar so it starts on Monday?
In your settings you can choose to start your calendar on either Sunday or Monday.
How can I delete my account?
Login to vdoto2.com then navigate to your Preferences. At the bottom of the page you'll see a red button to delete your account. Remember, once deleted, we have no way of retrieving any data that was saved. 
How can I change my e-mail address? 
You can update your email address by going to https://vdoto2.com/User/Account and then clicking "Update" next to your email address. Once you've updated your email address make sure to confirm the email address from the email confirmation.
If you would like to update an email address to an email that is already used in the system, the first email address would need to be deleted. Even if you no longer have access to the original email address, the username/password combo should still work for you to make modifications.
Social
Can I share my workouts with friends?
You can share a workout to your social accounts by clicking the "Share" icon below your workout on the mobile app. Choose or take a photo, select the overlay options then choose which social account you'd like to share with. This feature is not available on the web-version at this time.
Can I connect with friends and view their training calendars?
Not at this time.
Any other questions can be sent to [email protected]