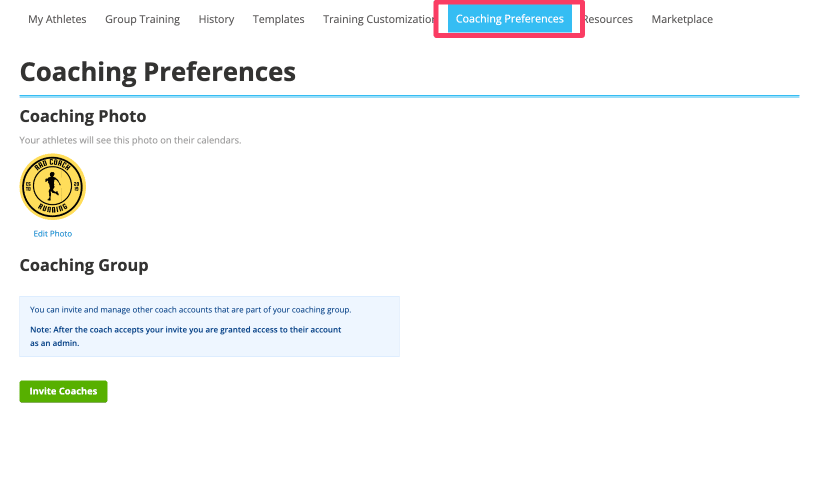 Coaching Preferences
If you are a manager of a coaching group, you can now invite your coaches (sub-accounts) to your group. You can also add your coaching/team logo to display on athlete calendars working with coaches in your group. Additionally, you can act as one of your coaches, which can be especially useful if you have a coach that is away and you need to step in and cover their responsibilities.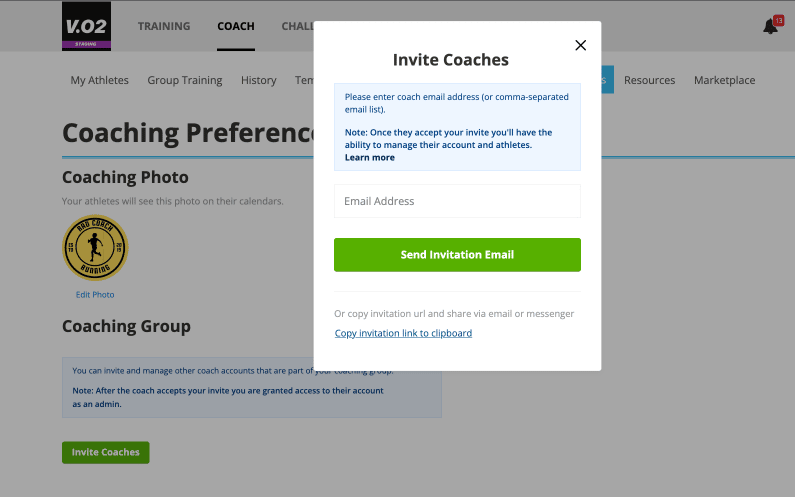 Invite Coach Sub-Accounts
Click the Invite Coaches button, or copy the invite link (and send to many coaches at once) and your coach will receive an email that communicates your request.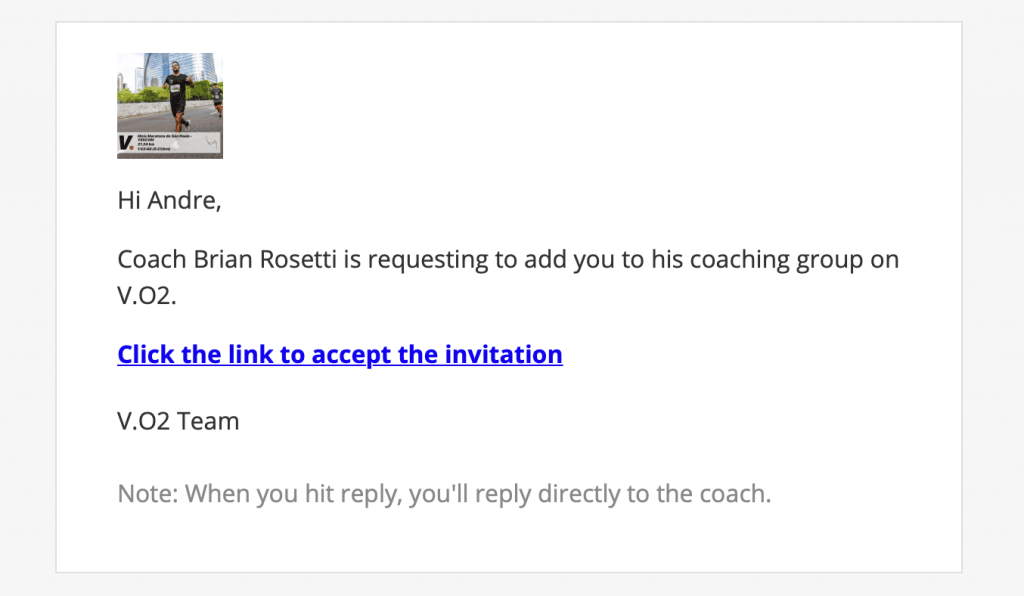 When the coach clicks the invite link in their email they navigate to the step below to either log in, create an account, or if they're already logged in, accept your invite.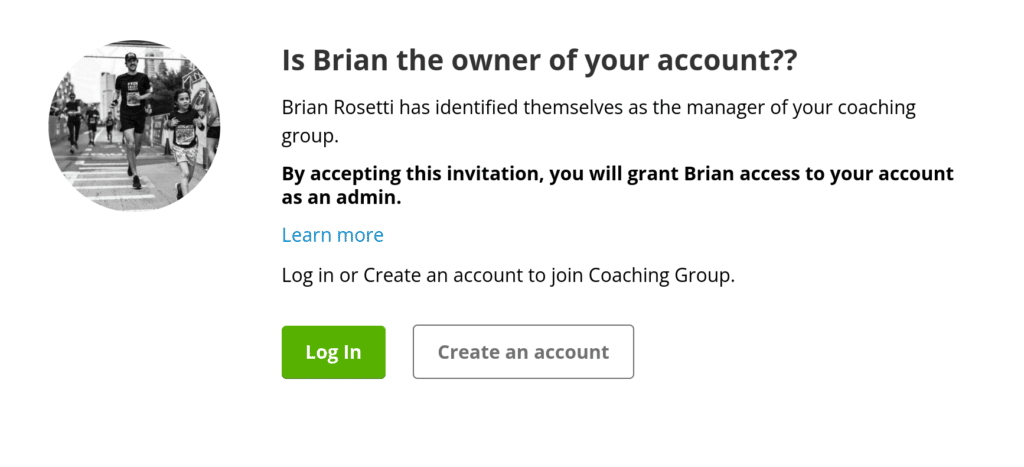 Manage Your Coaching Staff
Once your coach accepts your invite they are added to your list as shown below. You can see how many athletes each coach currently has on their list and you can also click to email them.
Click the three dots to remove them or "Act as Coach." When you act as the sub-account you are now logged in as that coach with permissions to view and make changes to the account and update athlete calendars in their list.
To switch back to your account, click your profile photo (top right) and select your account.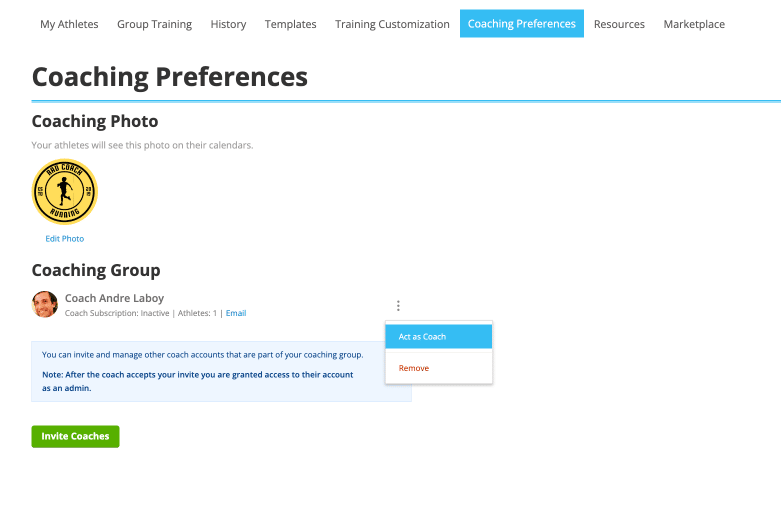 If you have any questions about this feature, feel free to contact us at [email protected].