Download Workout
This page provides instructions on how to manually download and sync a workout/paces to your Garmin device from your VDOT O2 calendar. This option is for users who do not have a compatible watch for our VDOT Workouts Garmin IQ app. Most Garmin watches that allow you to save workouts will allow you to manually add the workout to your Garmin folder when connecting to a computer via USB cord. Keep in mind, at this time Garmin only allows you to sync one workout at a time using this mechanism, so you would need to follow these steps each time you want to sync to your watch.
How To Install
Requirements:
You must have a Garmin Connect account.
You must have Garmin Express installed. You will know that it was installed properly if it asks you to log in and allows you to properly select the correct watch when you've plugged your Garmin via USB.
You must connect your phone to your watch via Android or iOS Garmin connect app.
Steps:
Go to your calendar at vdoto2.com.
Click your workout, then click the three dots above the workout (see below) to download the .fit file.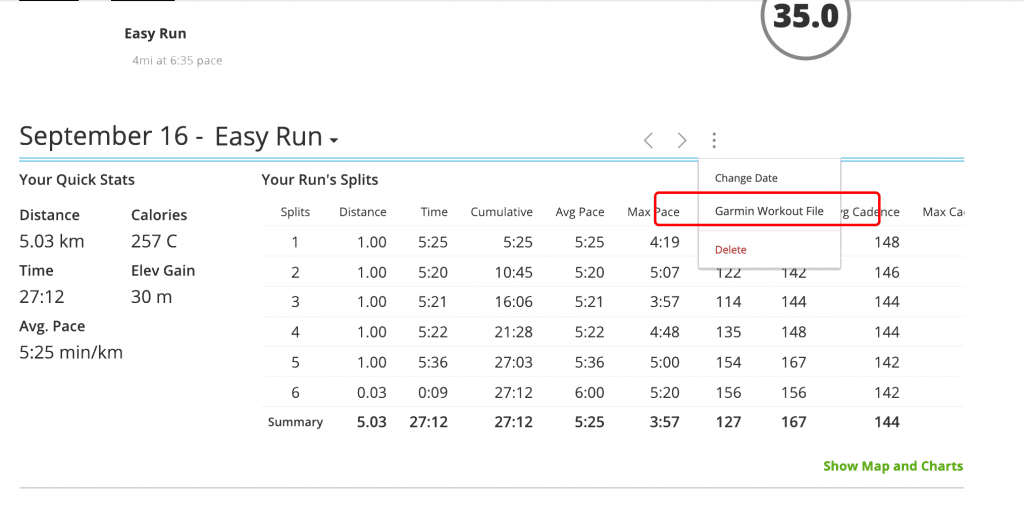 3. Connect your watch to your computer.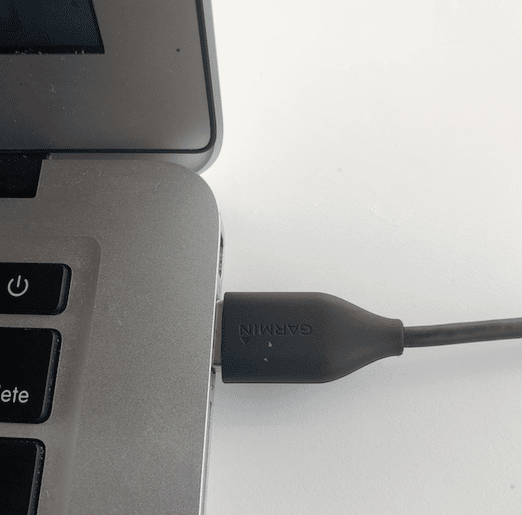 4. Download multiple workouts and then drag the .fit files from your Downloads file into the Workouts folder of your Garmin watch. You can download and drag as many as you'd like but you'll need to remove old trainings to make space for news ones considering memory/storage limitations in your watch.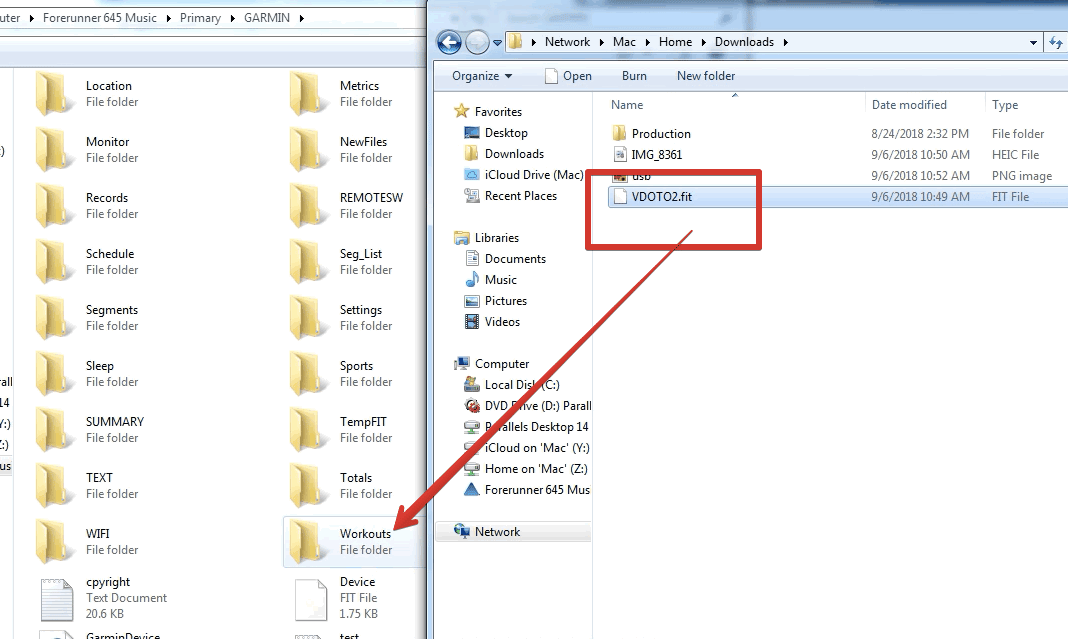 5. Unplug your watch, then go to "My Workouts" feature of your watch and select the VDOT O2 workout.
6. Enjoy your workout!
If you have any questions or encounter problems please contact us at [email protected]. Since we're still in Beta with this feature we'd love to hear your feedback.
Thank you for all your help!
FAQs
Q1) Is it possible to make the slow pace reminders a little more lenient? the watch would tell me I was going too slow when I was just one second over my pace time… maybe there's a way to include a +1 or 2 second buffer above target threshold?
A1) Yes, this setting is controlled by your watch. You can simply turn off alerts if you feel pretty comfortable with knowing your pace or you can update your zones.
Q2) Can I skip parts of the workout as needed otherwise it feels very restrictive? For example, if I want to shorten it so I could get to the next step.
A2) Yes, simply hit the split button and it will move you to the next step in the workout. This goes for rest and intervals.
Q3)  It would be great to be able to make manual changes to my workouts myself which will be reflected on the watch.  For example, I know that I need a little time to get from one finishing point to the next beginning point of a workout course that I'm running.
A3) Yes, you can make updates to workouts your coaches give you, save the workout, then re-download it if you are using the manual download option.